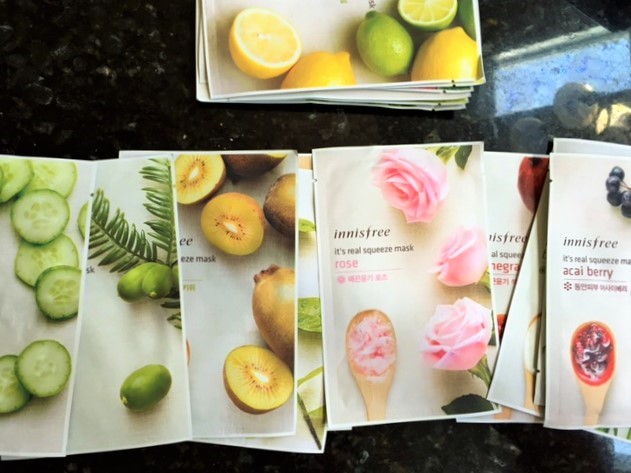 |
Innisfree it's a real squeeze mask review
Ever wonder why Korean women have such a nice skin? I always do. Part of it, I think they have great genes. They age so well that you don't have to waste your time guessing their age because you won't get it right.
Now, I have found these masks on Amazon website by accident. It was 15 masks for $15! To me that is worth the try. The catch is you will have to wait! The shipping took a while to get to me but it's all good!
I first tried the cucumber mask. As it said on the package, "Real Source Mask with fresh moisture squeezed from cucumbers to provide plentiful moisture to your skin". Ok! that is very convincing. So I bought a set of 15 masks, variety scents. Each scent has its own slogan like this one. I was looking for an extra moisture for my face and was tired of using heavy moisturizers. I wanted to get something that freshen up my skin and wanted to feel like I pamper myself while at home when everyone else is sleeping.
How does it feel?
It felt cold at touch. They recommended to avoid eye and lip area so I immediately looked at the ingredients. Yep! there is alcohol in the first top 5 ingredients. Surprisingly, cucumber juice is not the very main ingredient but it's in there.
I did feel fresh and skin felt so soft after 10 mins. I didn't want to chance it leaving the mask on for 20 mins. Just wanted to play safe on the first trial. I patted dry and waited 2 minutes then I applied my regular moisturizer because it is Summer and I didn't want any Sun damaged.
I will try my second mask at night time when all I need is a night cream and sleep! But this one was a flash of excitement to get to try something new.
I will update my Korean mask journey on each scent here. For now, Cucumber is doing well.
Bija on the other hand has a very strong alcohol. Suggestions: tear the mask around the eye area away from the sensitive area of your skin. The burn sensation was very high, it felt almost like the water prove mascara has gotten into your eyes during shower. I lifted the mask up near my chin area as well because my skin was very itchy that day.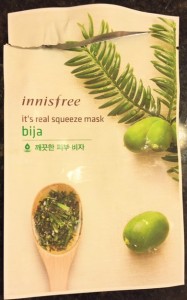 I would not recommend this Bija mask even though after 15 minutes of masking everything was fine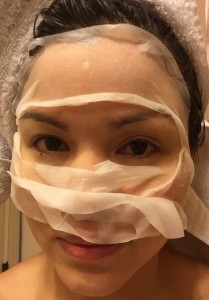 I was pretty excited to try Honey mask. The minute I put it on, it felt right. No strong alcohol but somewhat there. All three masks have irritated my eyes during masking. Honey is by far gave sensation feeling and no burning on the skin. I would say the mask felt so soft and enjoyable.
After a long day at work, I knew I would grab one of these Korean masks. So today, I tried Bamboo just to replenish my skin. It's been a hot Summer here and having a nice cool velvety mask on felt so good.
Bamboo is supposed to keep the skin moist, so let's see.
I last did the mask 4 days ago. I felt like my skin is clear and pores appeal smaller. I had a small acne and it seemed to diminish after my third mask.
This one is also gave me a burn sensation around the eye area. My next mask, I will just let it sit outside the package for 5 minutes before I put it on my face. Will see if the alcohol evaporate. But so far, Bamboo and Honey are my favorite. They both feel gentle and leave skin so soft afterwards. I left Bamboo on my face for 30 minutes. Skin felt fine and refreshing.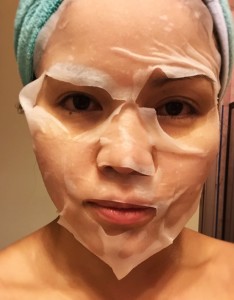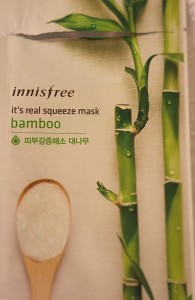 Sheat butter
Surprise! This is one of a kind. I love how it's buttery and alcohol free. I left this one on as long as the package recommended. The skin felt so soft (of course). It didn't give me the eyes burning sensation at all. I definitely give this a 5 stars!
Tea tree was not much different than cucumber. Refreshing, soften the skin and gave tiny bit of burning around the eye area. If you wear contact lenses, I would take them off before putting on the mask or close your eyes and just sit back relax for 15-20 minutes.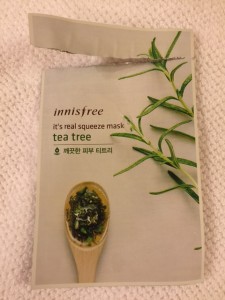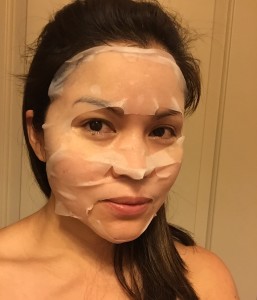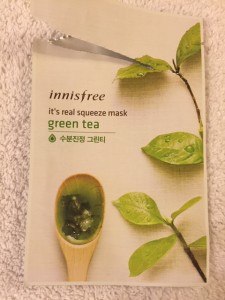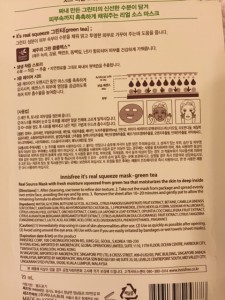 Green tea was nice and gentle. Less alcohol than other ones. It is very refreshing if you are looking for something to wake you up or to refresh after a long hot day.
Continue Reading