|
Their first Cream blush
Benefit created amazing blushes for many years. Their most famous one was
Dandelion
and it still is available and on demand. Today, Benefit launched their first cream to powder blush, Majorette!. It is coral base but the pigmentation and color varies on skin tones. I have an yellow skin tone and the coral pops just right the way I wanted it.
Texture: very smooth and easy to apply. Benefit cream blush is easy to pick it up by finger rubbing on the product and apply on your cheeks. It goes on smoothly and matte finish. I would say, a cream blush brush would work very well on this one as well.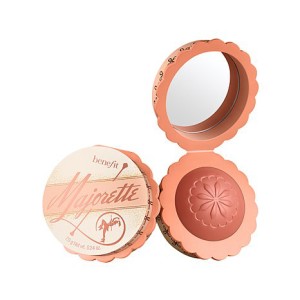 Duration: It stays on pretty long lasting. I have a combination skin where some times my cheeks could be shiny. I found this blush doesn't give extra shine but holds itself in place.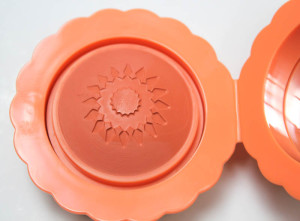 Priming: I use a great liquid foundation before apply this blush on. It goes on easier than applying the blush on top of finishing powder or compact. If you forget to apply this blush right after the foundation, try to tap it on top of the compact powder instead of glide or rubbing it on.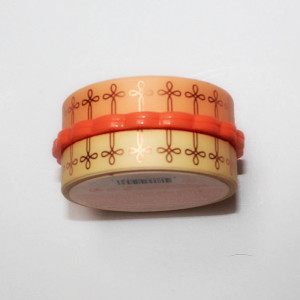 Packaging: Very light weight and easy to open! It is bulky though to travel with. I like the cupcake design and girly pattern on the side. There is no applicator, so fingers are the best bet.
What do I think? This cream blush is worth the try. I always love coral blush color than pink. My oily skin tends to darkening most blushes, putting pink blush on, it looks red by the end of the day.
I really do think that it will look amazing on a dark skin tone. Try it and tell me what you think?
I also found similar drug store cream blush that gives the same result but bit harder to apply. Maybelline dream bouncy. They offer wide range of color for all skin tones. I got myself two of them and very well worth it. Right now, Walgreens are having makeup sales, so hurry!