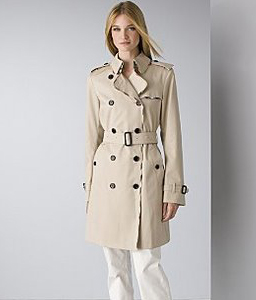 Beginning of September, everyone knows what that means! Summer is almost over and Fall is just around the corner. I happened to spot a sale on H&M website last week. It was the online only 10% off sale. As most of you probably know that H&M fitting room line is 10 miles long. I love ordering their products online.
Now, H&M does run small and long. I am a very vertical challenge and petite size so buying H&M online is quite nervous for me. I managed to get a cute trench coat, a dinner blazer in white and a black T-Shirt. They are very adorable but as I mentioned, they run small and longer than my torso would like. Two days later, I returned my H&M trench coat.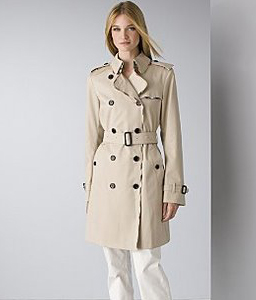 I have Burberry trench coat here to give you a classic look, military style.
As you know, Burberry trench coat is over $1,000 but it is very stylish and classic. I love looking at it. Too bad I don't feel like spending a thousand dollars on a coat that I only use in one season.
So here is my "Style Look Alike" for this post. H&M trench coat VS Burberry's.
Continue Reading