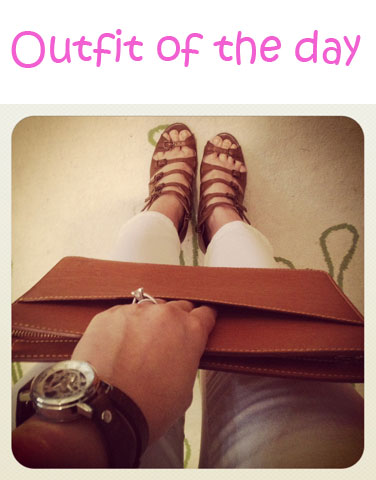 |
Wear white for the heat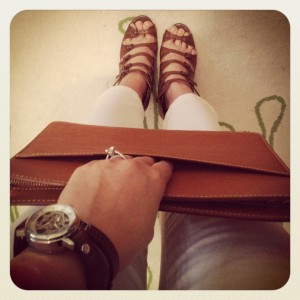 Getting hot out there, isn't it? I got myself a pair of crop jeans from Max jeans at Nordstrom Rack. The stretchy pants give me plenty of room to move around. They are not too stretch to make me look like I'm wearing a workout pair of pants thought.
My favorite strapy brown shoes are from Chinese Laundry. Supper comfy with this pair. The buckles on the front allows me to adjust the shoes to fit my wide feet. Very practical for summer and can be dress up and down. The heels are made for walking! No joke!. I can stand in these for four hours straight.
I think there also come in black but why black when you can buy them in brown?
The clutch is my old Louis Vuitton Home clutch. It is handy when I need something simple. I've been using it for a while and it fits my 7″ Nexus perfectly fine.  It is very roomy but very structural.
My watch was from a handmade fair. It is a leather strap all the way around the wrist. Very cool look dial too. It reads movement just like other expensive watch, except mine was only $70. Great buy for a chic look.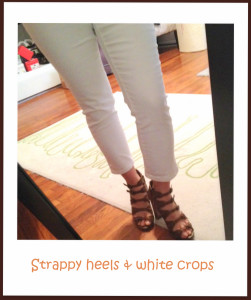 For the top, you can pretty much modify for whatever you're in a mood for. Since all of the above are so neutral, it can go with anything. I love a fitted button down blue top. Sometimes, I just wear all white with maybe a belt!