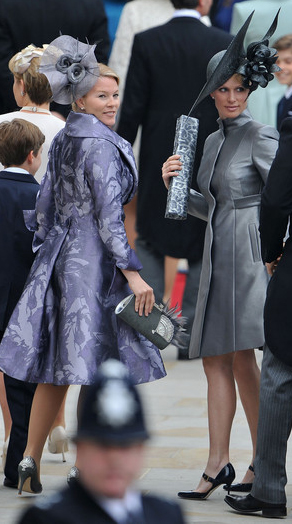 Formal Party
Having a hard time searching for a dress to wedding season? Look no further. I have collected some collections for all wedding styles and season. All you have to do is getting that body of yours ready!
Let's do Formal wedding first. I assume that there is a church involved and black tie-ish reception. If this is the kind of party you're going to attend, check out my finds below:
I saw this cute dress, conservative enough to be in a church but fun to dance with on the dance floor,
Nicole Miller
 has such a collection. This dress is very simple but chic. You can work on your jewelry and shoes for a pop of color. A clutch to match your shoes will work rock this outfit as well. It is important to have a dress that goes from church hour to reception. Check out
Christian Louboutin
handbag for options.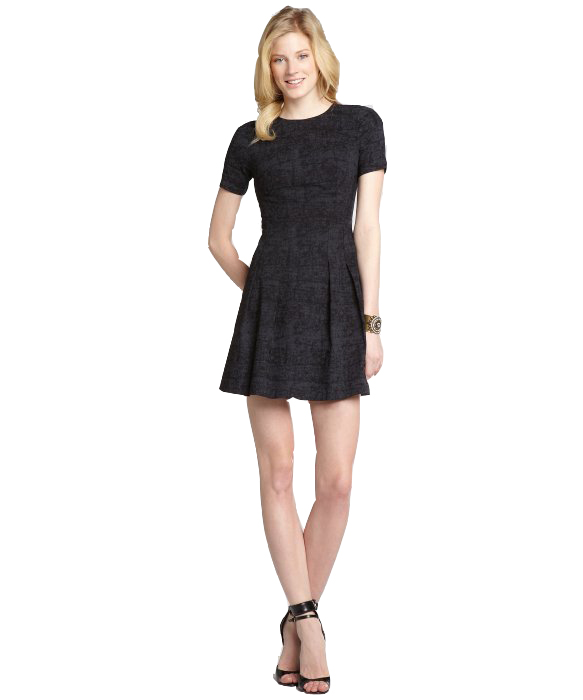 Many options out there. I usually let my accessories indicate my whole outfit whether it is a daytime or a nighttime. If you're not sure about the venue and don't really know what the reception dress code is, I would ask your date, or call the venue if the bridal parties can't be reached. This way, you won't look awkward at the wedding.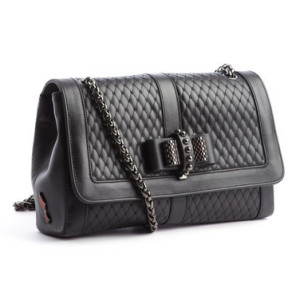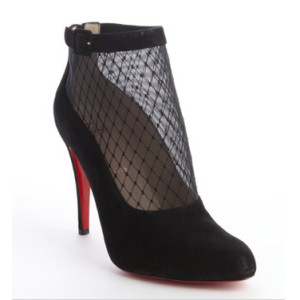 If this is a true black tie kind of party, then you might look for something formal but have some fun with the dress.
I found Alexander Wang in black. It looks like you're going to work but when this dress coordinate with awesome jewelry, it will go from day to night.  Get that hair up in a neat bun and sparkle with hair pins. Added with classy earrings. If you don't want to wear a short dress, try a long dress with a great weight material so it will give you a good flow. Check out this Donna Morgan rushed shoulder gown. It is sexy but it is formal enough to be in a church.
If the weather is a bit chill, maybe you can get away with a long sleeves gown, but pick one that the cut screams "check out what I've got". This is to avoid looking too formal or too bulky with long sleeves. Alter your sleeves length to fit where they should. Look at yourself in a mirror when you walk in it. Your heels won't step on your gown, your gown is not too short to make you look funny. Get your hair neat and up so you can show your neck line. Or add extra jewelry to get attention to either your ears or makeup.
Spring fun and Flirty dress
Your party that you attend is fun and low key? Feel free to throw some of these on and sway your hips like you mean it. Check out the Dolce and Gabana dress, very exotic and classy cut. I also found a
Donna Morgan
print dress. Very cute and low key. Great for beach wedding.
The hunt for dress could be stressful if the wedding you're going to is very important. Maybe your online tools is helpful? search for dresses that fit your body type so you feel comfortable and confident in it. Classy and simple is what I would go for. This way, you can always wear that dress again for other occasion.

This Ralph Lauren dress is cute. It is denim and got good weight to it. The hat and sun glasses compliment the dress so well, it makes you look very stylish. A simple dress like this wouldn't make a mistake for formal wedding or non-formal wedding.
Then you can work on your makeup to pop those eyes or lips. Since you're not a bride for the wedding, who cares what your make up look like?
Have fun and enjoy the food and music.
A Spring dress in a fit & flare cut will look good on a curvy body and helps a straight line body to look more feminine.
 Make sure that it is altered to your curve and it fits well. Fit & Flare could look a bit off if you don't have it fits right, it wouldn't flare at the right place.
Check this dress out by Mary Kratantzou. The broad shoulder and the bottom of the dress meet at the same width. Makes the model looks curvy. The shoes is plane and simple but same hue as the base color of her dress. It is a great combination.
Pleat dresses are in for Spring 2014. If you are thin and straight line, pleat will make you look fuller and sexier. Add a belt to have your waist line indicate where your curve starts.

Some weddings theme is vintage, where the bride would wear something from the 70's look. If you want to get along with the theme, then you can have fun with it. Most brides and grooms don't require their guests to have the same dress code as their theme. You can avoid that but if you want to go with it, you will look cool standing next to them and have photo taken.