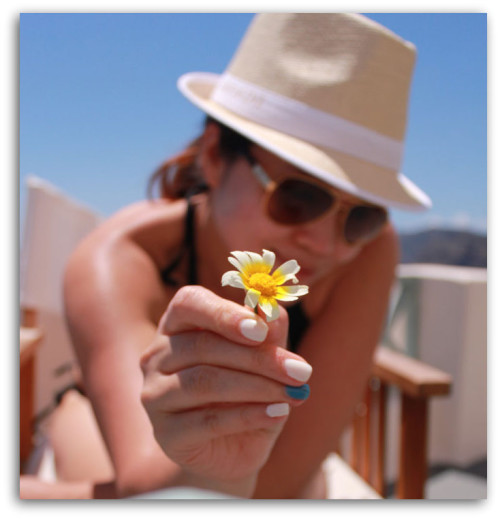 |
Oia, Santorini
The timing could not be so right than May in Santorini. The breeze was a bit strong though the heat from the Sun balanced it during the daylight. I was in Heaven.
I chose to stay in Oia, a small town on the Santorini island. It is located on the tip of the Island. A peaceful and beautiful town like Oia draws many tourists yearly. My husband and I stayed in a cave house called, Old Oia House. This cave house sits right at the favorite photo spots. We often had tourists in front of our main door but it was not any issues because our room is isolated from the crowds.
Oia, the non-hidden beauty on the island got the Sunset view and the moonlight panorama shots. I fell in love with both views. At night I sat outside and just smiled at the reflection of the moonlight in the water. What a stunning scene to stare. I was surrounded by volcano erupted islands and here it is right in the middle of the realm of those islands, the big moon shining so bright it took everyone's breath away.
Mornings in Oia were amazing. We enjoy a nice quiet moment before tourists arrive around 10 AM. I had plenty of time to feel the breeze and the sound of silence. It was gorgeous and exciting to be in it.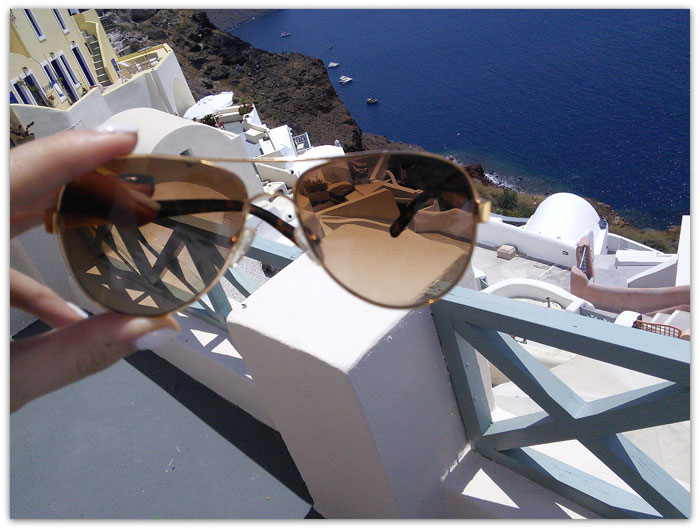 We also enjoyed the local food in Oia. I love love their spaghetti shrimp. I had that twice in two different restaurants! The sauce and the flavor of the shrimp were just blended so well, I can't describe it right.
Check out the view while dinning also. It just took my breath away.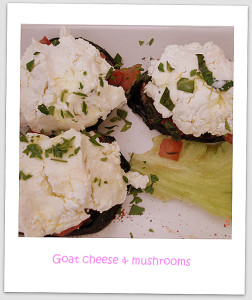 The Donkey beer was something new to explore. Some people like it, but we think it's okay.
We found a nice restaurant where we could see 360 degree, nothing blocking the view. The catch was, the wind. The restaurant came up with a genius idea, removable windows. Way to go!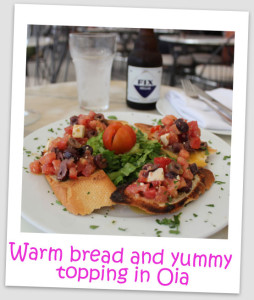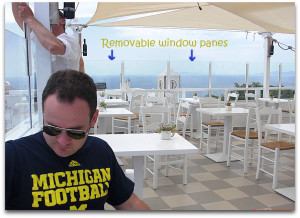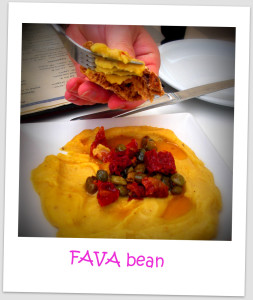 We enjoyed all the food and service in Oia. Make sure that you round up your bill just to be nice for tipping regard. Don't worry about eating those breads and spaghetti either because you have 200 stairs to burn them out for you.
We love our days in Oia so much. All the small walk ways are very easy to adapt to. Watch for donkeys and their poop! Oia has so much to offer, we spent two days exploring the town by  just walking.
We flew in to Oia from Amsterdam by Transvania airline and landed in Santorini. It was heaven at first sight. We got to our room and dropped off our belongings then kept walking. It was so much to see all at once. Many tourists also have arrived Oia at about the same time as we did. Nice and cozy little town. I love it.
We took a private limo from the airport to Oia, so we by pass all the wait and crowds. Great start for low energy me.
If you want to know more about our trip or how to get to Oia, please leave a comment below. Will be happy to help you out.
Oia is also famous for the Sunset in Oia! I had seen many postcards but did not know where they were taken until we walked to the very tip of Oia. Here we saw one of the most beautiful sunset where you can just relax with excitement. The view was all we needed. Calm and quiet ocean with a drop of sunset, couldn't get any better.
Enjoying the Sunset at an awesome restaurant called, Lioyerma. It is located at the very West of Oia, you can't miss the Sun from this place. The swimming pool is available for public as well. It is a very big restaurant and pool. Clean and great service from Lioyerma! The only catch is, when get to Greece in the late Springs, you will get plenty of breeze, sitting at this place can be a bit windy with sand from the ocean too. Just to keep you posted on this.
When you get a chance to visit Lioyerma in the summer, don't forget to bring your swimming suit! I recommend the hotel right across from this lounge, Marizan caves. You will have daily Sunset view if you stay here. My cave house was very nice too but I have most of the Sun rise, and it was gorgeous! I took a short walk to this lounge to view the Sunset.
Oia is not cheap comparing to an average U.S. price. If you live in NY or Sanfran, you might find Oia at a reasonable price. We did grocery shopping twice for our 6 days in Oia. Grocery shopping was around 22 Euros, we got eggs, bread, spaghetti for 2, a bottle of juice, a butter and a bag of rice. I got some snack for us when we were on a trip.
Grocery is of course cheaper than dinning out. But you want to make sure that your hotel has kitchen ware and stoves. We love our place, it was the right size and easy access from the front door.
We also did a souvenir shopping. I did a small light weight shopping due to my 3 up coming countries. It would be too much to carry fragile gifts.
Oia is a small town, in fact Santorini has small roads to serve the number of cars driven on this island. Oia by itself has a very narrow road all the way from Oia down to Akrotiri. One road, that's all you need. Tourists rent a city car or motorcycle to get around a small town or throughout the island. It does save you time but driving can be dangerous in Oia. Local buses arrive every 30 mins at the bus station in Oia. They are huge buses and clean. Make sure you have you change ready for the collector. They do not take credit or debit for sure. I believe it is 1.6 Euros from Fira (main hub) to Oia one way, per person.
If you're not sure where to go or what to do , there is a tourist office right in front of the Oia bus station.
I booked our cave house via Air bnb. It was such a lovely place to stay in Oia for 6 days! if you can, spend a whole month here, you won't even feel bored. It is always something to do. Great view to see. I love our little bathroom and kitchen. We even have two extra beds in our living room area (which is big). We put our belongings there for our next trip.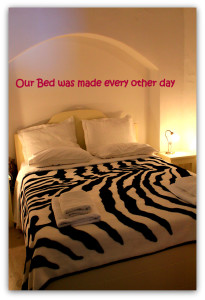 All windows and doors
are cute and fit the cave house image. This room was renovated 10 years ago. The floor is supper clean and no squeaky. We had our maid daily for our bread and she changed our sheets and filled up our fruit juice every other day!. The hot water came on like no minute. We finished our shower so quickly this way. It is away from the crowds because our room is away from the stairs and main walkway. This walkway is crowded during late morning to late afternoon due to  tourists from the cruises arrival. Our cave house is supper chic, supper clean, on a superb location.
Click on the photos to enlarge them. Hope you enjoy my Oia blog.
Our view from the balcony. The cave house is facing the realm of the volcano. We got the view of heaven hands down.