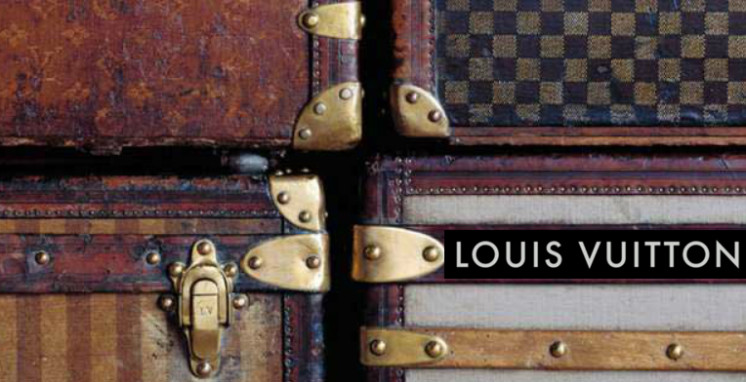 So many times when I shop online or in a store, I often found myself smiled or surprised when I ran into a handbag that is somewhat look alike Louis Vuitton handbags. Not to sound so professional about LV handbags, but I have visited their websites and stores number of time for my research.
Louis Vuitton has what they claim "Icon handbags". You can visit their website and click on Women, then Handbag and there is a menu called "Icons". Then you will see how many handbags this legendary company created and made impression for their long lasting quality.
I'm not going to write about their history, I'm giving you my finds from all stores that carry handbags identical to Louis Vuitton's iconic bags. Let's start with an all time iconic handbag, Never Full.
Neverfull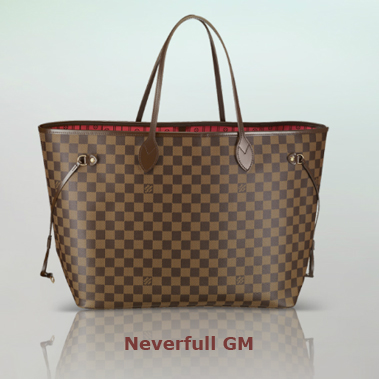 The most seen and used handbags out there. Neverfull comes in 3 different sizes and 1 or 2 inside pockets, no zipper. Long handle straps and side straps to reshape your handbag. This is a simple, convenient to use and supper cute tote bag. It is a coated canvas material.
It is so popular that most designers can't help it, they just have to add this look to their collections.
Tory Burch, the American designer. She has amazing selection of handbags including this cute tote. Kerrington comes in a great size.  As for me, Tory Burch represent a classic design, and simple.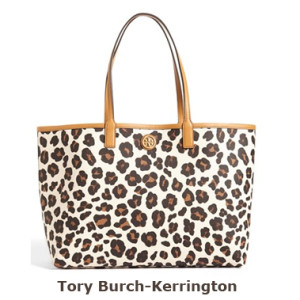 If this is not what you're looking for, check out Michael Kors tote bag. The tote bag, Jet-Set with MK logo is very popular among fashionista who want to switch out bags very often but still look stylish.  I love the inside pockets in this bag.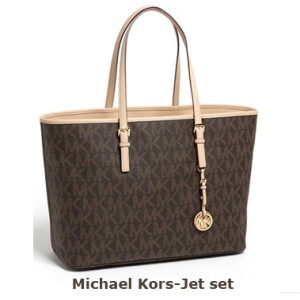 Kate Spade New York, the famous polka dot handbag lining also came out with this look of a handbag, called "Cedar Street". She put the Kate Spade on the bag this time.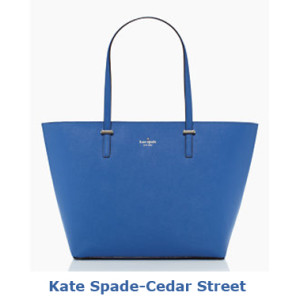 The two designers are not too far off from each other, Michael Kors has this buckle on his leather straps while Kate Spade loves the latch on them. Both bags look awesome to me. Light weight and much cheaper than the LV, neverfull. MK and Kate Spade are very well-known for their affordable price and you can find them in a 3rd party stores like "TJ Maxx", Marshalls or online like bluefly or Nordstrom.
Let's move on to Dooney and Bourke. Now this company has been around for a while but their design handbags are not as seen as the 3 mentioned above. But lately, D&B is coming out with a striking look, which will be mentioned later on. Check out this Nylong shopper tote bag from D and B. They offer a button closure. How convenient is this?  The truth is, their duck logo threw me off the first time I saw the bags. But as times go by, they come out with D&B or Dooney and Bourke plates on the leather bags.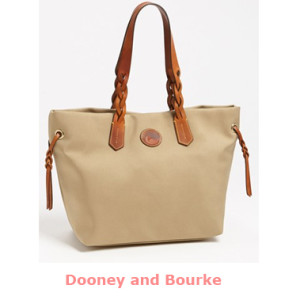 All handbags I mentioned come in a different price range. If you're lucky and purchase them online, you might find great sales. Most of these handbags are best sold in Spring and Summer. Once those two seasons are leaving, you will expect different colors or a totally different design.
So, does Louis Vuitton price change effects any of these companies? Do people with a rock solid income care what Louis Vuitton has to offer versus Tory Burch or Michael Kors? Quality is what I can tell by just feeling the bags or trying them on. Kate Spade is somewhat 7 out of 10 when it comes to their zipper quality. I purchased two of their bags but was very disappointed of their zipper.
Tory Burch has a very structural shape and seem to last long. I have seen certain videos mention how fast the bags can go out of shape.
There are so many down sides on these contemporary designer products but yet affordable. So, question is, are you a quality kind of girl? or are you a quantity preferable girl?
ALMA
The "Dome bag" with a pad lock. Now comes with shoulder strap where you can adjust the length to fit your size. Alma can't be any Louis Vuitton iconic bag than this. It is one of a kind. It got me thinking, do I get to use this bag as often as I want to? Is this bag as practical as its beauty? The leather material adds some weight to this handbag so well that you might want to just use it occasionally. I've seen so many girls walking with pride carrying this handbag. No doubt, it represents the beauty, the iconic, the wealthy wallet that she has.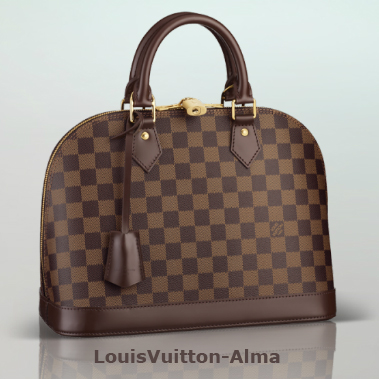 Now, let's see who else makes Dome bags like Alma by Louis Vuitton?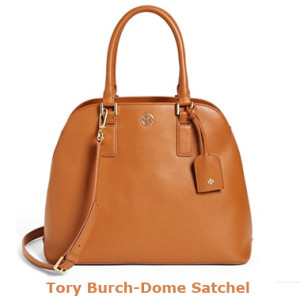 Tory Burch, of course, I can't help but found her bag, Robinson Open Dome Satchel very attractive and the size is practical for daily use.  Her leather is a good quality and her strap is adjustable. She even has the key pocket hanging on a side of the bag just like the ALMA. Nice, isn't it? Take a look at the bottom of the bag. No big thick base like LV, she prefers the bag is made of leather entirely. The Alma bag shown here is coated canvas with leather bottom. I've been told by a company who makes leather goods, that it is difficult and time consuming to make a handbag base as straight and evenly stitched like Alma bag. Tory Burch dome bag is at $550 a pop. It is at least half of what LV is asking for. But if you want to resell the bag, Tory Burch doesn't hold its value like LV's.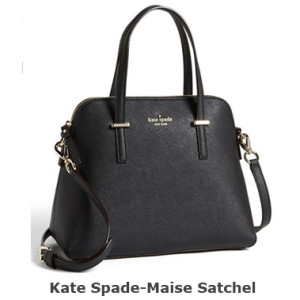 Kate Spade
This is a $298, called Maise satchel. It is a leather bag and very structural. I wonder how the zipper is? Have you ever played with Louis Vuitton zippers? They are so great in quality, you only need one hand to open and close their zippers. I'm not kidding.
So when you look at Dooney and Bourk-zip zip satchel, it is what I was talking about. The bottom leather trim with leather handles. Look how neat they made this handbag?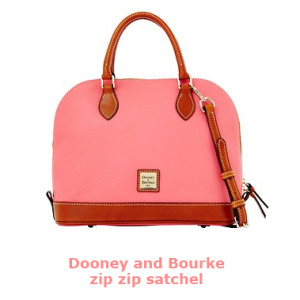 There are so many options out there for us. If you are not stuck with the fancy name but looking for an awesome design like Alma bag, you will love those handbags. I really love their quality in general.
My last iconic handbag from Louis Vuitton that I want to mention is the Speedy. It doesn't matter what number comes after, 25, 30, 35. They all look amazing. I love how LV comes up with a shul
Speedy The famous handbag of all time by Louis Vuitton.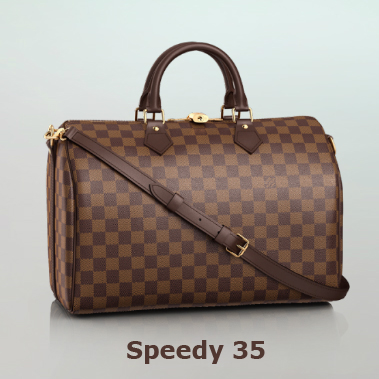 It is the same impression with the Keepall, travelling carry on size bags. I love love the speedy. I can't decide if Alma is more practical when it comes to open space. I have seen many designers come up with whatever they can, offering a more affordable version of this bag. So let's check them out.
First, Michael Kors–Grayson. I do see this bag around the city here and there. It is very cute and look at the side pocket! that is something that Speedy doesn't have. I also love the shoulder strap on MK bag. I actually saw this model at TJ Maax and wonder, should I get it?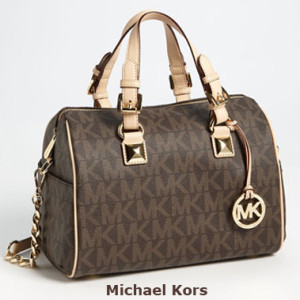 Next will be Dooney and Bourke, no shoulder strap, no side pocket just like the other version of the speedy. Dooney came out with so many handbags almost identical to Louis Vuittong and YSL. I notice some quality that they have been improved their products. So there it is, another option for you.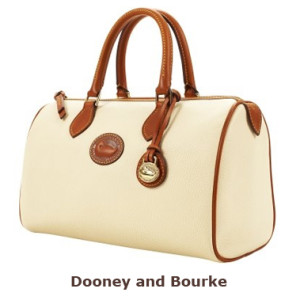 So move on to the famous Tory Burch, Robinson-Middy. Beautiful handbag, again by Tory. Shoulder strap and cell phone pockets are my must haves when it comes to a non-exterior pocket like this. Imagine that you have to open the zipper every time you want a phone out of it.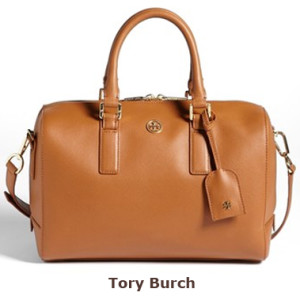 So, did you think I'm out of choices?
Check out one more designer, GUESS.
Surprise! There it is Guess satchel. Patent leather with a shoulder strap and not so busy design on this particular model. I used to like GUESS handbags during my college. I fall out of love once I found out more about other designers. But this bag is very affordable so check it out.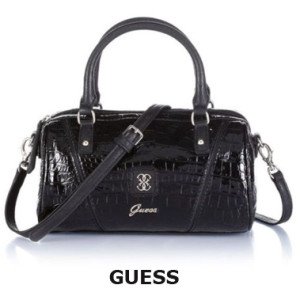 There they are like a parade of heaven. I wish I could own all these beautiful handbags. Maybe I can get one of each design! If you have anything similar to those iconic bags to share with me, please leave the comment below.
Thank you for visiting my blog and hope to see you again soon.