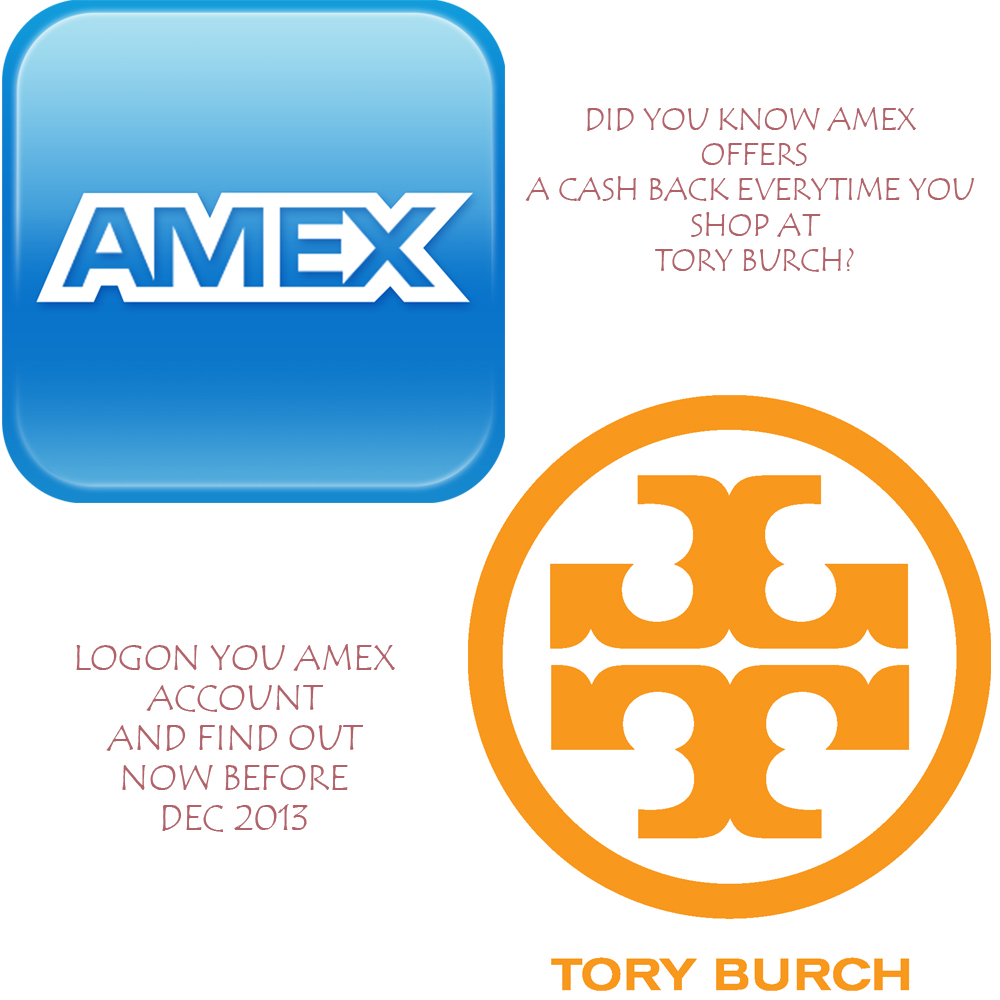 What a great combination if you are a AMEX card holder and love Tory Burch products like I do. I found this fascinating and going to take advantages of this offer.
I don't normally check out deals on AMEX as often because most of my offers are related to travel and leisure. This time, I went through my benefit with AMEX and greatness, I saw this Tory Burch offer! The offer will end Dec 31, 2013 and every time you spend more than $350 at Tory Burch boutique, you will get $50 back from AMEX.
This couldn't get any better. I did have an eye on her boots but hesitating because they were not that comfortable on my ankle. I waited to try on some other pairs even though they are on sale right now. With this offer from AMEX, my boots wouldn't be so hurtful to my wallet.
So hurry, while this offer is still going. I think the timing is perfect for Christmas shopping and sales from the boutique.
Share with me if you took this offer. I'll share with you how mine is.